Partnerships and collaboration are invaluable in fostering real positive change as they enable collective efforts, shared knowledge, and diverse perspectives to address complex social and environmental challenges effectively.
Thread Together is a charity organisation that aims to reduce clothing waste and support vulnerable communities in Australia. The organisation partners with retailers, manufacturers, and wholesalers to redirect new and excess clothing items to people in need. By doing so, Thread Together helps reduce the environmental impact of clothing waste while providing much-needed clothing to those who cannot afford it.
Through our partnership with Thread Together, Cloth & Co is able to donate surplus clothing to people in need. This helps us reduce waste and ensure that our clothing items are put to good use. We are proud to support Thread Together's mission to reduce clothing waste and help vulnerable communities in Australia.
As part of our move towards being circular, we have partnered with Sydney based textile recyclers UPPAREL to make it easy for you to minimise what you're putting into landfill.
As you know most of our well-worn clothing is not suitable for charity or second-hand clothing stores and dumping our clothes on them comes at an enormous cost... So now we have a solution that is much more sustainable!
Upparel offer a circular fashion model to save on our individual landfill waste. Providing an actionable solution to reusing and recycling garments, Upparel are helping us achieve actionable measures towards tackling the climate crisis.
To date, Upparel have saved over 4 million items from landfill, made up of clothing, linen and shoes. This impact has saved over 600,000kg of greenhouse gases polluting the atmosphere.
Our partnership with Upparel offers you an easy solution to minimise your waste, de-clutter and do good for the environment. Just clear out your wardrobe and pack up to 10kg into a box, and have it collected at a small cost of $35. As an added bonus, we will reward you with a $25 Cloth & Co. gift voucher to spend on any full-priced item online!
We have partnered with Ecologi to reduce our environmental impact.
It's now common knowledge that one of the best tools to tackle the climate crisis and keep our temperatures from rising above 1.5C is to plant trees. They are also crucial to preventing ecological collapse.
The Eden Reforestation Projects plant millions of trees around the world each month, and they are currently planting mangroves in Madagascar on our behalf.
More than 90% of Madagascar's original forests have been destroyed, displacing entire animal species and taking away the Malagasy's ability to farm and live on the land. Entire mangrove estuaries are gone, leaving the bare earth to wash away into the sea.
Planting trees is broadly known for reducing our environmental impact, but it also has a significant impact on communities that are directly affected by deforestation.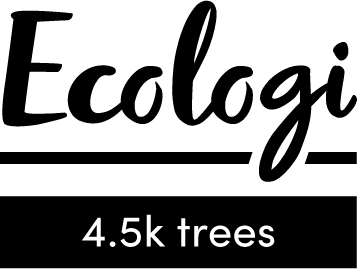 Continuous IMPROVEMENT to drive positive social and environmental impact.

At Cloth & Co., we wholeheartedly embrace the philosophy of progress; continuously striving for better, when it comes to our social and environmental impact. We understand that achieving absolute perfection in every aspect of sustainability is an ongoing and intricate journey. Instead, we choose to focus on constant improvement and taking meaningful strides forward.
We recognise that small, consistent changes can culminate in significant collective impact over time. With unwavering transparency, we share both our accomplishments and areas for growth, as we believe that honest communication fosters trust and accountability. Guided by our commitment to sustainable practices, we set ambitious goals and implement innovative solutions to become Climate Positive, Exceed in Labour Practices, Exemplary Work Environments, and Empower Local Communities. We firmly believe that progress is an iterative process of learning, adapting, and evolving, and we are dedicated to effecting positive change, one conscious step at a time.