TRADE OVER AID:

Empowering Women and Alleviating Poverty Through Sustainable Solutions
Co-founder Caroline with the women from Women Fibre to Fashion
In our global pursuit to alleviate poverty and empower marginalised communities, we believe it is crucial to explore sustainable approaches that foster long-term growth and self-sufficiency. While foreign aid has played a significant role in addressing immediate needs, it often falls short of creating lasting change.
At Cloth & Co., we founded our business on the potential of the transformative impact of trade, particularly in empowering women from disadvantaged backgrounds - a sustainable approach that drives positive change.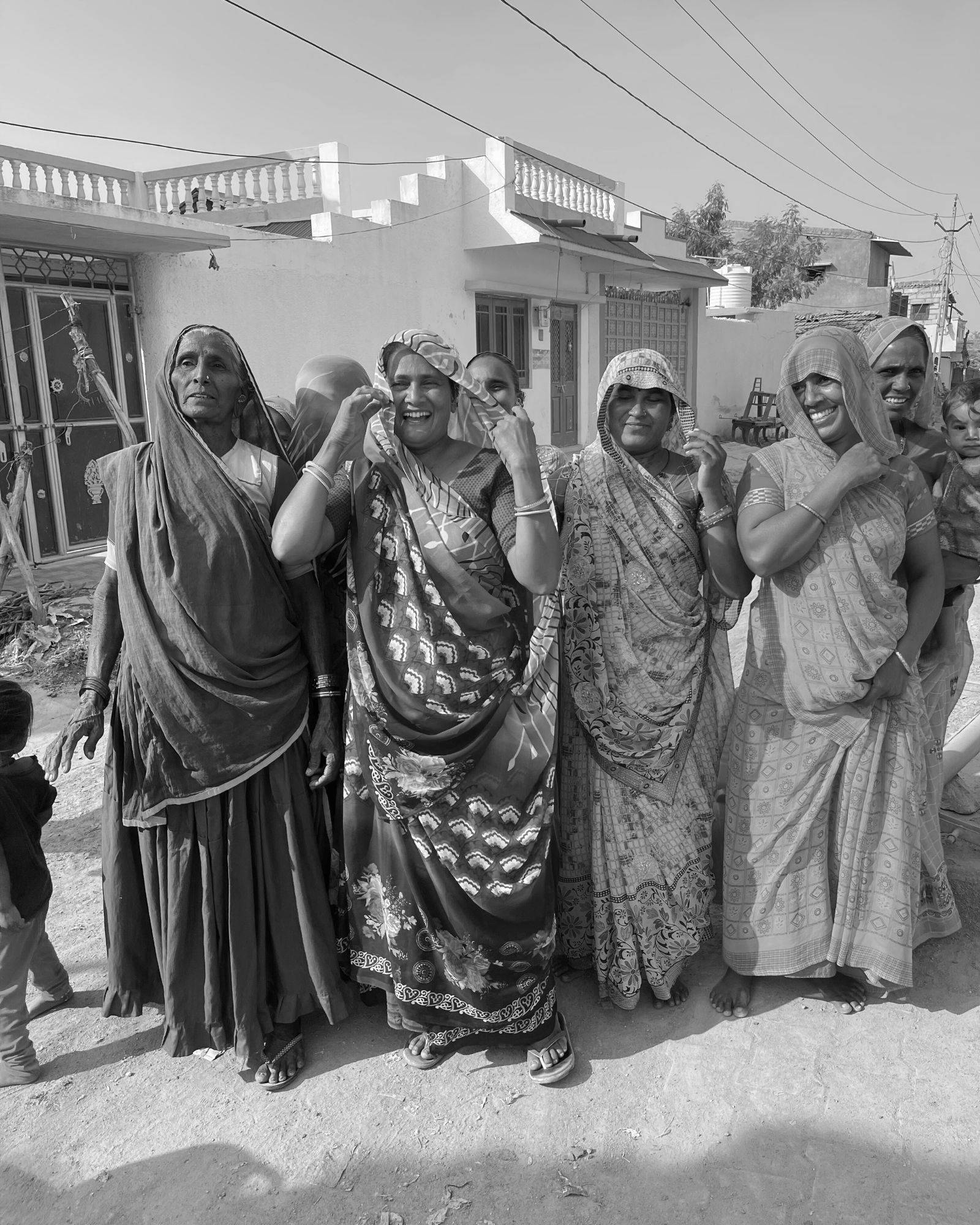 Our focus is on creating a purpose driven business where individuals and communities can actively participate in dignified employment, fostering self-reliance and sustainable growth for their organisation. Unlike NGO's and Charities, which can create dependency, employment empowers individuals to build their skills, establish networks, and generate income that can be reinvested locally.
By engaging in education and employment, individuals gain valuable experience and knowledge, contributing to their personal and professional development.
Cloth & Co. is a socially conscious, purpose driven business, where we embraced the power of trade to uplift women from disadvantaged backgrounds. By providing employment opportunities and fair wages, Cloth & Co. has become a catalyst for change, empowering these women to improve their lives and the lives of their families.
Through our partnerships with artisans and our all women tailoring units, where women from marginalised communities are trained and employed, we help preserve traditional craftsmanship while creating sustainable livelihoods.
"Dignified employment empowers women, fostering financial independence, access to education and improved healthcare within marginalised communities."
With the development of high quality, classic wardrobe essentials, we believe a business of this nature offers a far more sustainable approach to empowering individuals and alleviating poverty than traditional aid. By embracing this concept, we have demonstrated the immense potential to create positive change in the lives of the women we work with by driving economic freedom, fostering independence, and breaking the cycle of poverty.
By working together, we can foster economic independence, alleviate poverty, and create a brighter, more inclusive world for all.