OUR PARTNERSHIP WITH DIRT CHARITY
Amidst growing awareness of the fashion industry's environmental impact, we have been investigating all the possibilities where we can make a difference both socially and environmentally; as such we have made 'Regenerative' practices in fibre production a priority for our collections.
Although the term 'Regenerative' has been somewhat exploited as a marketing buzzword, we remain committed to this philosophy as we truly believe that fashion can have a profoundly significant impact on our environment by supporting biodynamic farming, collaborating on soil regeneration and biodiversity conservation.
As part of this commitment to 'Regeneration' and soil conservation (and everything to do with this complex and amazing ecosystem) we are so excited to partner with DIRT.Charity, founded by International Model & Environmentalist Arizona Muse so that together we can make a bigger impact.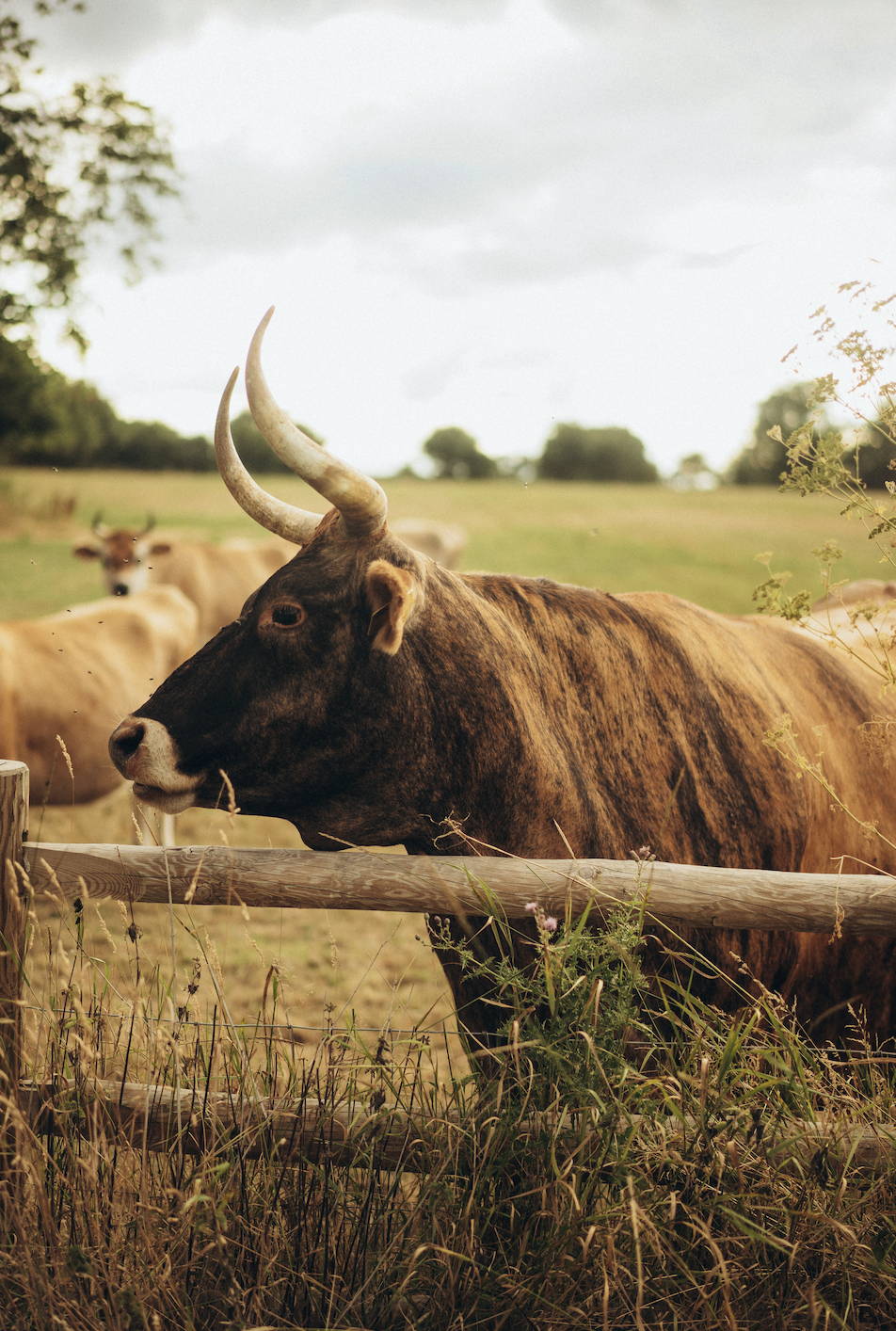 Photo Credit : Waltham Place
DIRT specialises in funding projects around the world regenerating the soil, ecosystems and communities through biodynamic farming methods. As well as fundraising for these projects, DIRT also fundraises annually for two funds whose content is distributed annually to educate and support farmers to learn the most effective method of farming in terms of quality of yield and being a solution for climate change.

When you think about where your clothes actually come from and where and how the fibres are grown we can start to gain an understanding of the impact our purchasing decisions have on people and our environment.
DIRT's mission is to help fashion become a climate solution by growing raw materials on biodynamic farms. John Muir once said - "Of all the paths you take in life, make sure a few of them are dirt". We couldn't agree more.
Everything we need, have, and use, is grown in soil. Soil that has been abused by chemical agriculture and is often nutrient poor. DIRT is an independent charitable organisation working toward regenerating soils that have been degraded by conventional agriculture and mining.
Biodynamic Farming is a type of regenerative agriculture and a movement that is nearly 100 years old but not well known, yet holds the answer to Earth's regeneration. It is working hard to transform the agricultural system into a healthy one, one that supports life on Earth. It uses no chemicals at all and makes its own compost on the farm to fertilise the soil, omitting the need to purchase chemical fertilisers which are harming soil microorganisms. With each passing season, the life under the soil of a biodynamic farm becomes healthier and nutrient rich. Biodynamic Farmers start by asking the question: "How can I help this land on which I live and work?" DIRT works to regenerate soil globally by supporting and helping the biodynamic farming movement to expand. Everything grown in soil could be grown biodynamically and for all our benefits, should be.


why is soil so important?


Everything we need is grown in soil, and we could grow it in a way that supports the regeneration of the Earth.


We have a crisis on our planet. The current agricultural system is not working. Millions of climate migrants are already seeking refuge outside their homelands due to drought caused by agricultural irrigation. Tonnes and tonnes of chemicals are seeping into our water systems, about half of them from agricultural chemicals deliberately sprayed on fields. The carbon dioxide released from soil by poor agricultural practice is causing the ice caps to melt. All of these things are happening in large part because our soils have been degraded by conventional farming techniques. We need a system change in agriculture, and DIRT is working toward the adoption of biodynamic farming to grow everything we need, including food for our kitchens, fibre and leather for our fashion, wood for our buildings and herbs for our medicines. Everything we need is grown in soil, and we could grow it in a way that supports the regeneration of the Earth.

To find out more about DIRT.Charity and to support brands who also support the regeneration of our planet, visit the website here. Cloth & Co. is donating 5% of all sales of our 100% Organic Cotton collection available online.