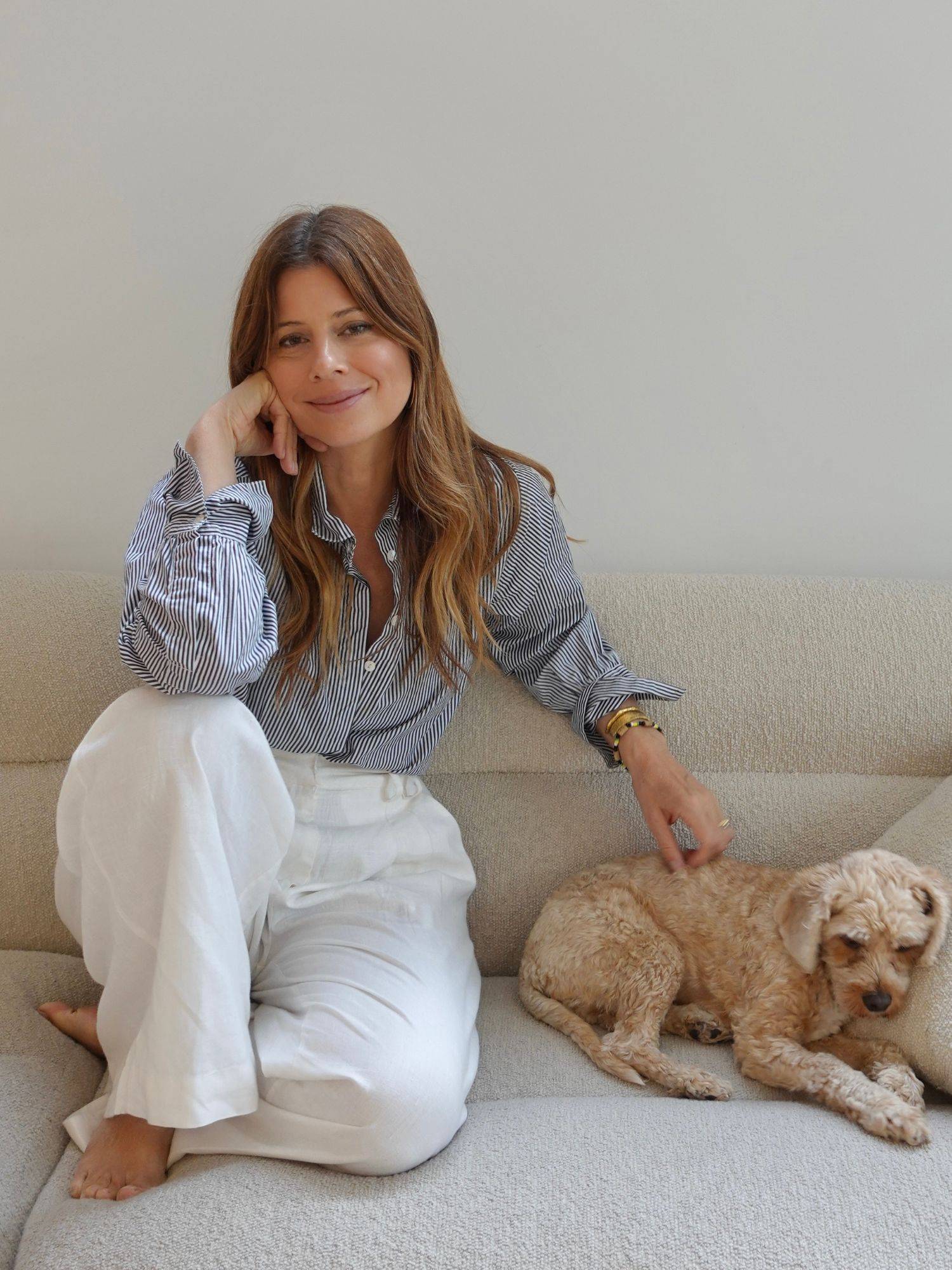 INSPIRED BY:

FOUNDER OF THE BEAUTY CHEF




Welcome to our Inspired By Series, a celebration of connections with like-minded individuals, spotlighting inspiring women, entrepreneurs, and change-makers who are shaping a positive impact in their communities.


In this edition, meet Carla Oates, a pioneering force in the beauty industry and the brilliant mind behind 'The Beauty Chef.' With her unwavering belief that 'health is beauty and beauty is health,' Carla has revolutionised the health & beauty landscape. We sat down with Carla as she shared the story behind her immensely successful brand, illuminating the profound connection between inner well-being and outer radiance.





What led you to start The Beauty Chef?


Tell us about your journey to creating the company that YOU HAVE BUILT TODAY.

As a child I suffered from eczema and allergies and my mum took me to see a naturopath who dramatically changed what I ate, removing processed foods as well as allergens such as gluten and dairy from my diet. My allergies and eczema subsided, so I experienced firsthand the connection of food as medicine that what we eat can affect our skin and health.Interestingly, when my daughter also experienced eczema and allergies when she around 10.I eliminated trigger foods like dairy and gluten from her diet, but I also started researching the link between gut health and skin health and found some of the studies very interesting. As I explored this link more closely, I decided to put my family on a gut healing protocol which included eliminating certain foods from our diet but also introducing lots of lacto-fermented wholefoods teeming with beneficial bacteria aka probiotics into our diet.

These included foods like sauerkraut, kefir and kimchi. As I began to experiment in my kitchen at home, lacto-fermenting a variety of wholefoods, I realised I was onto something. Friends and family also took notice, asking what I was doing differently as my skin was glowing and I quickly became the local beauty pusher and supplier for these fermented foods as they became in high demand from everyone from neighbours and friends and family. They found they had better energy, happier tummies, and healthier, more radiant skin. From here in 2009, the first iteration of GLOW®InnerBeauty Essential was born, my first innerbeauty powder containing 24 bio - fermented superfoods with prebiotics and probiotics for guthealth, glowing skin and wellbeing.
Most early mornings you'll find me walking along Bondi Beach or at Centennial Park. It's not only a great way to exercise, but I find it meditative. It's like a natural filing system for my brain. Moving my body provides mental clarity, gives me energy and helps to set me up for the day. I'll finish with 15 minutes of meditation in my garden. Nature inspires me every day. I am in awe of how it all works together so intuitively, and then the beauty of it. I can s it and watch the birds, the bees and the flowers in my garden for hours. Nature is actually very busy (think of how busy a bee is) yet it is so relaxing to be immersed in.I am also inspired by people who are doing interesting and different creative projects as well as those who are helping others and the environment. I love reading about and connecting with artists, scientists, health practitioners, activists etc.


What are your go-TO WARDROBE FOUNDATIONAL PIECES?

Day to day, I generally go for something comfortable. I am drawn to natural, sustainable materials that feel good on my skin and are made well and shaped well (which is why I love Cloth & Co.). I like investment pieces that will last a long time. I also like to wear clothes that I find beautiful, whether that is their material, their shape, their pattern or colour and have something a little different about them.I keep my palette fairly neutral, with a pop of tonal prints here and there for colour and interest. A classic white t-shirt is a versatile must . It can be dressed up with a blazer for the office or paired back for a relaxed weekend look tucked into white jeans.
My mum — she became a fashion editor when I was school age. She was creative, strong, kind, hard - working and always so stylish and elegant.




How would you describe The Beauty Chef woman?
The Beauty Chef is for any person who wants to empower their health and wellbeing. When I was a beauty editor, I would have a diverse range of people writing into my column, asking for advice on what products to use for their eczema, psoriasis, acne and other chronic skin issues. I knew looking after your skin properly was an inside - out job from my own experience with eczema, and so when I created GLOW®, it wasn't a particular person I had in mind —it was for everyone.




What is one thing that you wish people knew about health that you don't think is talked about ENOUGH?
When I first launched The Beauty Chef in 2009, gut health was an entirely new concept. While the benefits of inner beauty and ingestibles are more well - known now, the gut - skin connection is still something that's often overlooked when it comes to achieving a clear, glowing complexion. More and more studies are showing that where there is gut inflammation, there will be skin inflammation. People with acne and rosacea are 10 times more likely to have gut issues and 34% of people with irritable bowel syndrome show skin manifestations. This why it's so important to address gut health because once you do, your skin will radiate a glow that no amount of topical treatments and cosmetics can replicate.




How important is provenance and sustainability when it comes to sourcing the ingredients for THE BEAUTY CHEF PRODUCTS?
From day one, sustainability has been top of mind when creating our products. As a brand we pride ourselves on health and transparency, and this extends to our sustainability practices. We make TBC products in our own purpose - built, state -of - the - art fermentation plant in Sydney, so all of The Beauty Chef products are locally made, and we use local, Certified Organic and
Biodynamic ingredients wherever possible. Our DEEP MARINE COLLAGEN Inner Beauty Support is sustainably sourced from wild -
caught, deep - sea North Atlantic cod, in accordance with stringent Marine Stewardship Council (MSC) standards and our HQ is currently powered by 100% renewable energy. In 2020, The Beauty Chef became a signatory to the Australian Packaging Covenant Organisation (APCO) — a national, co- regulatory framework that helps businesses hold accountability and share responsibility for the collective impact of packaging on our environment.




How important is provenance and sustainability when it comes to sourcing the ingredients for THE BEAUTY CHEF PRODUCTS?
I love the quote from Paul J Meyer that says, "Productivity is never an accident. It is always the result of a commitment to excellence, intelligent planning, and focused effort." And I wholeheartedly agree. It's important to be organised, stay focused and delegate. And the advice I give myself everyday – which is "to look after your gut, be gutsy and follow your gut instinct".





AN ODE TO NATURE GIVEAWAY
WIN $1000 Cloth & Co. voucher + $1000 worth of The Beauty Chef
As two female-founded brands with a shared passion for the natural world, the environment and sustainability, we have teamed up for the ultimate giveaway. We're giving one lucky person the chance to win a $1,000 voucher to shop Cloth & Co. and $1,000 worth of The Beauty Chef products.