ONE TREE PLANTED WITH EVERY PURCHASE
OUR PARTNERSHIP WITH ECOLOGI
We have partnered with Ecologi to reduce our environmental impact. For every purchase you make on our site, we plant 1 tree!
It's now common knowledge that one of the best tools to tackle the climate crisis and keep our temperatures from rising above 1.5C is to plant trees. They are also crucial to preventing ecological collapse.
The Eden Reforestation Projects plant millions of trees around the world each month, and they are currently planting mangroves in Madagascar on our behalf.
More than 90% of Madagascar's original forests have been destroyed, displacing entire animal species and taking away the Malagasy's ability to farm and live on the land. Entire mangrove estuaries are gone, leaving the bare earth to wash away into the sea.
Planting trees is broadly known for reducing our environmental impact, but it also has a significant impact on communities that are directly affected by deforestation.
Every purchase you make on our website adds another plant to this mangrove and supports the non-profit Eden Reforestation Projects as they continue to reforest the island.
The Eden Reforestation Project identifies deforestation as a global phenomenon caused by a variety of factors. These factors range from large-scale slash and burn practices to unsustainable agriculture to daily community forest destruction.

The regions most impacted by deforestation are highly poverty-stricken and underdeveloped areas. With few options to support their families, often members of impoverished communities are forced to destroy their local environment to survive, such as cutting down trees for construction, fuel, heat, and agricultural purposes. While this solves a short-term problem, long-term consequences arise when forests are cut down and not restored. The impact of deforestation is dramatic because it causes severe flooding, erosion, and desertification. The long-term effects of deforestation lead to even worse environmental devastation.
Reforestation must present a benefit to the local population. Due to the unsustainable relationship between the land and people, communities suffering from deforestation are often the same as those living in extreme poverty. It is essential to be committed to and work alongside local villages and communities to achieve a successful and longstanding reforestation effort. Eden Reforestation Projects utilises it's Employ to Plant methodology to benefit members in the local communities where we plant. Through steady employment, people living in extreme poverty can begin to afford daily necessities such as food, shelter, clothing, and medicine.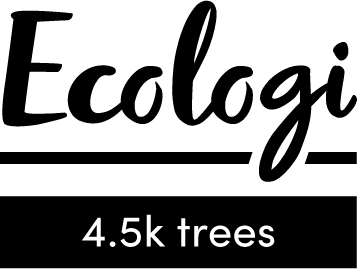 Our mission is to design high quality everyday lifestyle basics, made from sustainable and organic fabrics, whilst providing dignified employment and empowering our female artisans. Find out more about us below.